2021 Live Summer Associate Programs
Everything has changed. And no one gets a second chance to make a first impression. Now is the time to stand out with workshops specifically designed for virtual summer programs. All programs incorporate:
Engaging, interactive content – including prizes.

Careful customization for each firm.

Best practices for virtual learning.

Actionable tools to help summer associates provide value.

Materials to reinforce learning, including a detailed Roadmap for Virtual Summer Success.

Free Virtual Scavenger Hunt add-on option.
---
---
Live Webcast:
Ace Your Virtual Summer
Ace Your Virtual Summer helps summer associates rise above the challenges of the remote work environment to make the most of their summer program. Building on an array of successful virtual summer programs in 2020, this program provides detailed guidance on the two biggest jobs of summer: acing assignments and meeting people virtually. This engaging webinar is designed to help your firm stand out with programming that summer associates will remember and appreciate.
Summer associates receive key guidance on the essential activities of summer – from receiving and completing assignments virtually, to crafting the perfect transmittal email, and then finessing the virtual social hour. The program also covers getting feedback and handling mistakes in the virtual environment.
Ace Your Virtual Summer is interactive, entertaining, and highly practical. And it helps summer associates avoid common pitfalls and shine every day. New for 2021, the program also includes a step-by-step Roadmap for Virtual Summer Success to help summer associates stay on track and thrive.
Each program is carefully customized to meet specific firm needs. The program can include a segment to answer summer associates' questions received in advance. And detailed follow-up materials support summer associates throughout the rest of the summer. And with all programs, you can add on a custom Virtual Scavenger Hunt for free.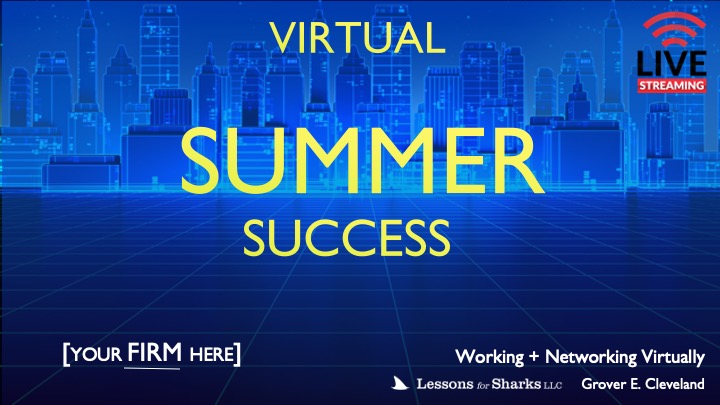 ---
Live Webcast: Bring Your Virtual Best: Building Resilience + Managing Stress
We are still in unchartered territory. Law students are stressed and face unprecedented distractions. That can impact learning and impair judgment.
Bring Your Virtual Best arms summer associates with science-based skills to build resilience and stay focused in the face of challenges. Specifically designed for the remote work environment, the program delivers actionable strategies for summer associates to empower their success.
Participants learn to face challenges and setbacks with a growth mindset, to reframe "failure," identify and overcome Impostor Syndrome, and to channel stress into productive action. Live interaction and follow-up materials reinforce the learning.
This workshop is a great complement to firm wellness programs. After the program, participants have reported being, "confident" and "hopeful."
Bring Your Virtual Best will set your firm apart and help keep summer associates engaged and productive with key skills they can use throughout their careers.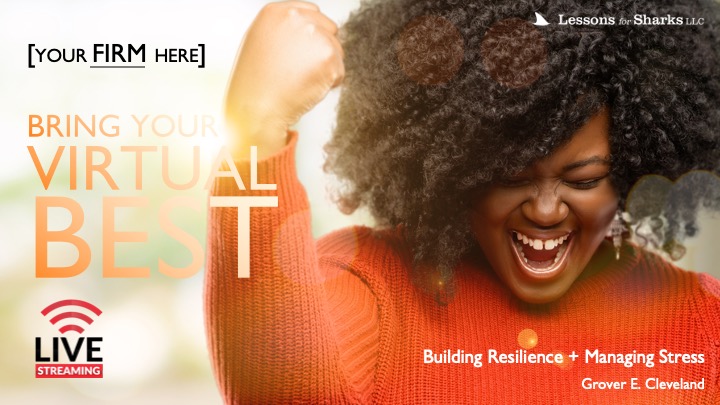 ---
Live Webcast:
DiSC Virtual Power Hour
Summer Associate Edition
This one-of-a-kind DiSC Work Style Virtual Power Hour builds self-awareness and helps summer associates learn about themselves and their colleagues.
The inspiration for the program came from law firm requests for virtual summer programming that combines social elements with learning.
This fast-paced program highlights differences in work styles and personality types and provides strategies to help lawyers and law students increase their EQ.
Each summer associate receives an individual DiSC assessment to keep. And participants can pair up to create unlimited comparison reports. The reports serve as custom guides to help summer associates hone their individual communication and collaboration skills.
Participants learn about the DiSC Work Styles and ways to work more effectively with others. The program includes breakout sessions for networking and sharing insights. And with "ah-ha" moments all around, the conversations can continue about anything under the sun. Just add ice.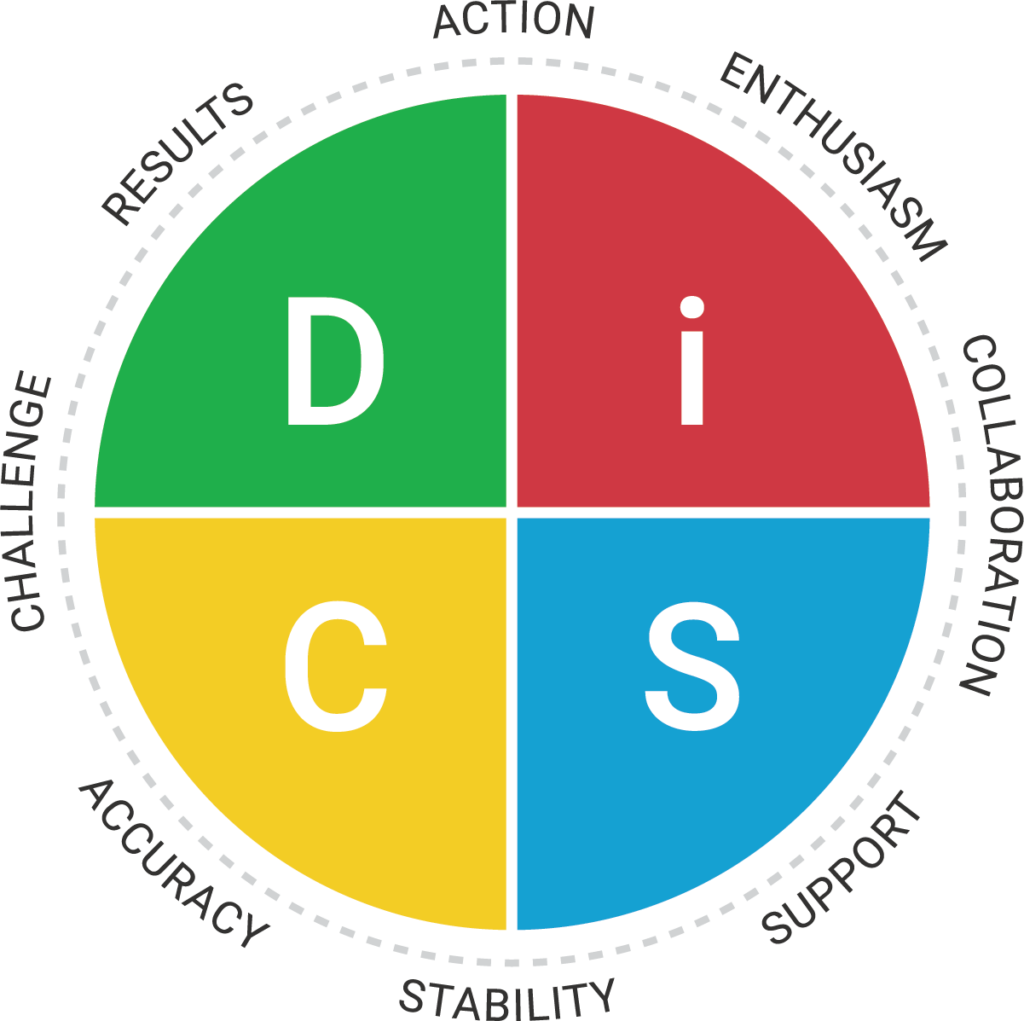 ---
Live Webcast:

Better Together: Working with the Power of DiSC
A deeper dive into DiSC, this program includes all of the elements of the Power Hour. And Better Together offers additional insights on using DiSC to work more effectively with colleagues. There are more breakout discussions, and participants begin work on an individual action plan. The program also covers ways that people with different DiSC styles may react to common work situations – customized for the participants involved. Fortune Favors the Prepared!
---
Live Webcast: Power Habits: Boosting Performance with the Science of Habits
It's never too early to build sound habits for practice management – or life. When facing stressors or distractions, people typically respond instinctively. Sometimes those responses help the situation. Sometimes they don't. People may freeze or get defensive when receiving constructive criticism. They may delay work on stretch assignments. But these reactions are not fate.
Going beyond the traditional notion of habits, this science-based program helps participants build skills to boost performance throughout their careers. Highly interactive, the program covers specific strategies to help participants take positive, proactive action.
Participants learn how reflexive behaviors take hold. Armed with that knowledge, the program then dives into ways to interrupt or replace unhelpful behaviors, such as procrastination or ruminating after a mistake. Topics include disrupting cues and substituting reactions.
Then the program provides specific strategies to help participants boost performance. They learn how to make a habit of getting out of their comfort zones, how to instinctively take positive action after a mistake, and how to navigate difficult conversations. Specific topics are customized to complement other programming and follow up materials reinforce learning. Participants will thank you for helping them make sound choices – even under stress.